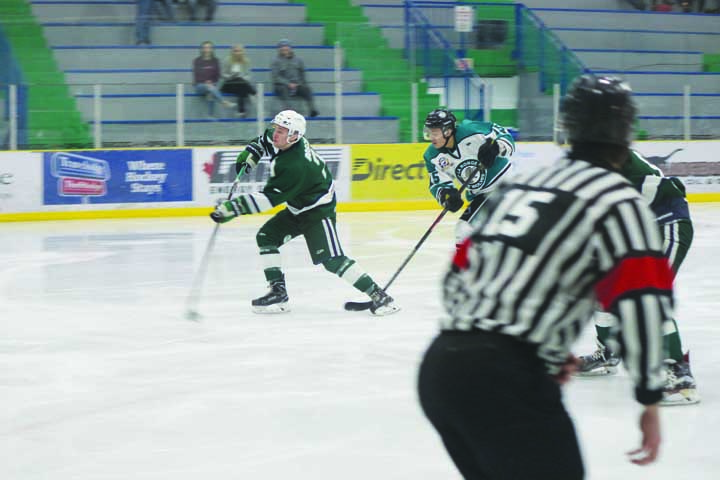 Kenneth Brown
of The Clarion
The Iron Horse Kindersley Klippers look to be back on track after a shutout win following an overtime loss on home ice versus the league's worst team.
Kindersley has played four games since coming off a 12-day break over the holidays. The Klippers are 2-1-1-0 since the break, and it has been a tough welcome back to the ice. However, the team is first in its division and second overall after 38 games.
The Klippers played a pair of games against the Battlefords North Stars to close out 2018, but it was a tough two games against the rival. Battlefords won 4-2 in Kindersley on Dec. 28, but the Klippers battled to pick up a 3-2 win in overtime on the next day in North Battleford.
This content is for members only.