Six simple ways you can create human connections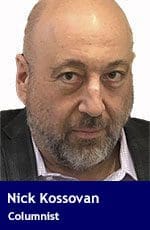 This column will be a departure from my usual job-searching topics to focus on something crucial to a successful job search and your career momentum, especially when networking and interviewing: making human connections.
Genuine human connections lead to positive energy exchange and trust building. Since most job search activities involve interacting with people, projecting positive energy and being seen as trustworthy greatly benefits you.
According to American psychologist Abraham Maslow's Hierarchy of Needs, love and belonging are the most essential needs we must fulfill, besides food, water, and safety. We are more fulfilled when our needs for love and belonging are met.
We live busy lives, juggling work, family responsibilities, self-care, side hustles, and more. Therefore, often our social connections fall by the wayside. You might not think connecting with others is important, but it is. Social connections can lower anxiety and depression, help regulate emotions, increase self-esteem and empathy, and improve your immune system. These are huge pluses when job hunting.
Sadly, we live in a time when there is a great deal of disconnection. While technology gives the appearance we are more connected than ever, the screens around us disconnect us from nature, ourselves, and those around us. Rather than using technology, especially social media, to enhance our human connections, we use it to replace them.
Being brave, proactive, and taking chances is often required to make human connections. Striking up a conversation with a stranger can be intimidating, requiring you to step out of your comfort zone. Your lowest-hanging fruit is to reconnect with current friends and family. Then venture out and try new activities, such as joining a club or taking classes, to meet people to build a relationship with.
Putting yourself out there will ultimately pay off in the form of a rewarding feeling that comes from building human connections. Here are six simple ways you can create human connections.
Surround yourself with people with shared interests
It is easy to bond with people who share your interests and hobbies. Identifying commonalities between your interviewer and yourself is the most straightforward way to bond with your interviewer, which will give you a competitive advantage.
Do you love reading? Join a local book club. Are you a runner? Join a running club. Go where people who share your interests and beliefs are, such as clubs, volunteering, sports, taking classes, church or sitting on an advisory board.
Overcome your resistance
Building relationships is often intimidating because of a natural fear of rejection. However, to make human connections, you must overcome your limiting beliefs causing your resistance to change and embrace situations outside your comfort zone.
The best way I know how to lower your anxiety when meeting new people is to remember showing interest is a massive gesture to anyone you meet. Therefore ask open-ended questions about the other person and make your discussion all about them.
TIP: When meeting someone for the first time, ask yourself, "How can I help this person?"
Smile and give off a positive attitude
People prefer positive emotions to negative ones when forming a social connection; therefore, first impressions count.
A positive demeanour and a genuine smile will naturally draw people to you. Before spending time with others, I find doing a gratitude exercise and taking a few minutes to reflect on the good things in my life helpful in creating a positive attitude.
Putting your best self forward will maximize your chances of being a people magnet.
Open up
If you want to make friends more easily, allow yourself to be more vulnerable with others. This does not mean dropping all filters or boundaries. Too much, too soon, can put people off. On the other hand, you do not want to be an overly edited version of yourself, thus coming across as not authentic.
People can sense whether or not someone is genuine, so let them see the most authentic version of you. Your vulnerability will also prompt them to feel comfortable around you and connect with you on a deeper level.
Do not hide behind your phone
In social situations where you are uncomfortable, hiding behind your phone is easy, preventing you from making real-life connections.
Being on your phone during a party or networking event makes you less approachable. Whenever you are out, focus on being present and engaging with the people around you.
Stay in touch
Human connections need to be nurtured. Regular contact deepens your connections.
If you make a new friend, keep in touch with them and grow your friendship. Likewise, maintain your existing relationships with friends, family, and colleagues by keeping in touch.
Making and maintaining human connections is an activity you should prioritize if for no other reason than the fact that opportunities (e.g., jobs, friendships, love) exist all around you; the only caveat is they are connected to people. Therefore, the more people you are connected to, the more opportunities you will be exposed to.
Nick Kossovan, a well-seasoned veteran of the corporate landscape, offers advice on searching for a job.
For interview requests, click here.
---
The opinions expressed by our columnists and contributors are theirs alone and do not inherently or expressly reflect the views of our publication.
© Troy Media
Troy Media is an editorial content provider to media outlets and its own hosted community news outlets across Canada.