It wouldn't be an understatement to say that the internet has revolutionized just about every aspect of our lives. Where it's the way we communicate, the way we learn, and even the way we are transported, there isn't a facet of our everyday life that the world wide web hasn't affected.
With the massive influence the internet has had, it's no wonder that so many businesses are looking for ways to use it to their advantage. While most companies have a physical aspect to deal with, using the internet can provide significant benefits, including cost reductions and access to a much larger customer base. So what are some of the easiest businesses to move online?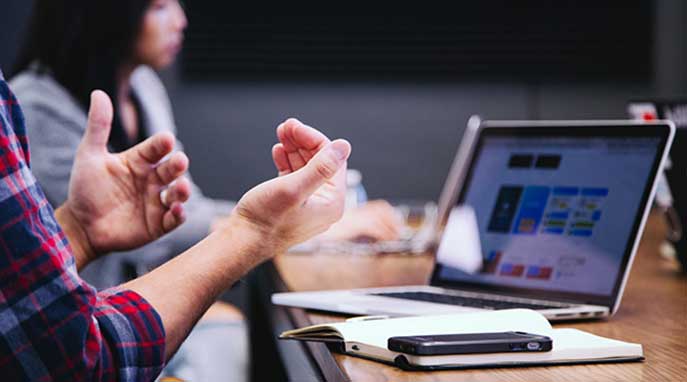 Casinos
Online casinos with mascots such as Captain Rizk see a massive increase in popularity, and for a good reason. While playing in a casino can be an experience in itself, it can also be a hassle to find and drive to a casino near you. Transitioning to an online experience has allowed casinos to offer the same gambling services while allowing players to stay home and play from the comfort of their couch.
Meal Delivery
Meal delivery services like HelloFresh have benefited immensely from the internet and transition to faster shipping times. While ordering food and having it delivered to your doorstep can be a great way to get a quick and easy meal, it can be expensive and isn't always healthy. Meal kits provide individuals a way to stay healthy while also cooking a simple and straightforward meal themselves.
Personal Training
It used to require traveling to a gym to talk to and see a personal trainer, but that's no longer the case thanks to the internet. Personal trainers have begun migrating many of their services online by providing meal plans, at-home workouts, and quick and easy communication, which seems to be working for most people. All of this can be accessed from the comfort of your own home, which means you can avoid the gym while still staying fit.
Counseling
Counseling is another excellent business that has taken well to moving online. Whether it's business counseling or therapeutic, online conference platforms like Zoom provide the perfect environment for counselors and advisors to conduct their services. Online counseling makes it much easier to set up and attend appointments since you can do it from just about anywhere. This makes counselors much more accessible and even broadens their customer base by expanding beyond their locality.
IT Management
Companies used to have to maintain IT support staff onsite to handle any issues that arose. But that's changed with the development of remote management software. Now companies can remotely operate and manage many different IT issues without having to be onsite. This has led to an increase in IT management contractors that sell support and maintenance services to businesses that would rather not deal with it.
The internet has brought about many changes, and some could argue that they are both good and bad. While some reports show how most companies lag behind with slow adoption of security measures, it brings incredible accessibility and communication, allowing businesses to expand their reach well beyond their physical location. While some companies may struggle more than others, migrating online provides immense benefits that should be taken advantage of. Whether that's simply registering your brick-and-mortar business with Google Maps, or establishing an e-commerce website to sell your products through, the internet is the future for most companies.
---
This content is a joint venture between our publication and our partner. We do not endorse any product or service in the article.