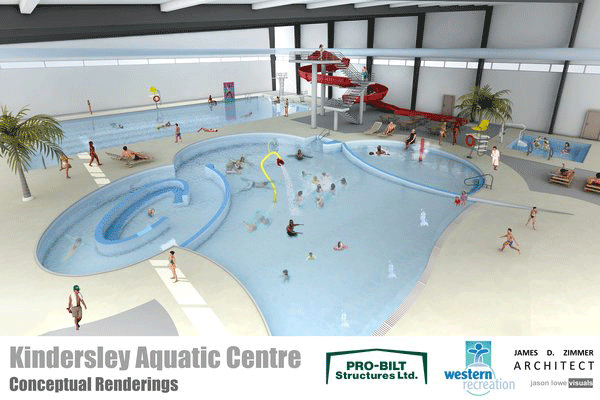 Kindersley Town Council's first budget of the term will result in a mill rate drop of more than five mills and spending on certain infrastructure and other programs put on hold as funding slows and Council focuses attention on the design-build of the new indoor aquatic centre.
At its May 24 Regular Meeting, Council approved a new uniform mill rate of 9.7. The mill rate is a figure that represents the amount per $1,000 of the assessed value of a property, which is used to calculate the amount of property tax. The mill rate was influenced by significant increases to property assessments in Kindersley, many of which were close to double the value of the Saskatchewan Assessment Management Agency's (SAMA) assessments in 2013. With several new properties joining the tax roll in 2017, the Town was able to lower the mill rate and still achieve near equivalent tax revenue as achieved in 2016.
Council dedicated $6.35 million to the new aquatic centre, approximately $1.3 million of which is already set aside in reserves. It is hoped that most of the remaining funds needed will be collected through sponsorships and fundraising, although Council approved a capital loan of up to $3.5 million to cover costs in the interim.
 After loans and transfers from reserves, Kindersley's 2017 Budget projects a surplus of $248,336.
For the complete story, see the May 31st print edition of the Kinderlsey Clarion.