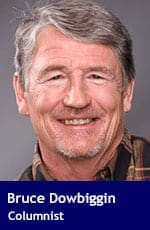 It doesn't take much to send Toronto Maple Leafs nation into a tizzy. As the 2019-2020 season dawns, the supporters of the acer saccharum are consumed with whether their young franchise star Auston Matthews should be the club's next captain.
Distilled into a single sentence: can Auston wear the C when he's acted like an A?
Matthews was charged with disorderly conduct in his home state of Arizona in May, allegedly dropping his trousers while drunk in the presence of a female security officer.  Surveillance video appears to confirm the report by the officer.
Okay, he had company. Matthews apparently was with other well-lubricated friends when he performed the alleged act at 2 a.m.
To make matters worse, Matthews didn't rush to apprise his employers of the embarrassing episode. While the Leafs are being coy about what they knew and when,  it came as a surprise to almost everyone in the city when the story broke last week.
Questions of Matthews' character and suitability for a National Hockey League job once held by Rick Vaive and Dion Phaneuf consumed sports talk radio. In spite of an apology from Matthews, most feel he's lost the right to wear the C – at least in the short term.
Equally, fans are asking, "Why would a young man with the world by the tail, all the money he needs, act like a jackass?"
It's the same question they're asking about National Football League star Antonio Brown, who appears to have talked himself out of tens of millions of dollars with three teams.
Brown graduated from modest Central Michigan University to become, arguably, the best receiver in the NFL by 2018. But as good as Brown was at catching footballs, he was equally good at stirring the pot in the Pittsburgh Steelers dressing room. He feuded with quarterback Ben Roethlisberger and skipped practices.
After demanding he be allowed to leave Pittsburgh, Brown was sent to Oakland for third- and fifth-round draft picks. He signed a three-year, $50.1-million contract with the Raiders, but immediately became a distraction. Finally, after an on-field run-in with Raiders general manager Mike Mayock, Brown was released by the Raiders, voiding about $29.1 million in guaranteed salary.
Brown was then snapped up by New England, inking a $10-million guaranteed deal, with $5 million of the $9-million bonus due to be paid shortly after Brown started playing with the Patriots.
Before Brown could get the money, stories broke that he was being sued in civil court for rape and sexual assault in 2017 and 2018. The Patriots initially backed him. But Brown then allegedly threatened a second woman in connection with the story. The Patriots cut him immediately, voiding all but a small portion of the $10 million in guaranteed money.
That once again leads fans to ask: how could someone so gifted and blessed not keep his mouth shut and nose clean, at least until he got some of the guaranteed money?
For people leading ordinary lives, it seems ridiculous for young men to throw away a winning lottery ticket.
The key phrase here is 'ordinary lives.' Matthews vaulted overnight from playing with other teenagers on the U.S. National Team Development Program (and one year in Switzerland) to making millions with the most visible hockey team in the world. Between fans, media and friends, not many would breathe a negative word to him during his ascent. It's easy to get lost in a bubble.
When you do make a mistake, your riches are all held against you. Plus, Matthews faces the added scrutiny of video surveillance, phone cameras and social media recording every public (and some private) moves. That bubble is now an aquarium where the world watches him swim.
Brown, too, has been tripped up by video cameras that caught him arguing with Mayock and acting like a jerk in practices and on the sideline. His swagger brought added criticism. The seemingly limitless millions he made were like a chain wrapped round his neck that left him little room for errors – which he made in droves.
Should we sympathize or should we hold them to a higher standard?
The best way to answer that is to consider Bianca Andreescu, who entered the portal of fame when she won the U.S. Open women's tennis title.
Sporting News Canada set the expectations bar as she resumed her young career: "We're less than a day away until Bianca Andreescu takes the court again. Here's how to watch her go for another title in the China Open."
Another title. Not much room left there for failure.
How should Canadians treat their newest hero when her money and fame change her life? By the standard of the kid who just wanted enough money so her parents could travel to her matches? Or as a legend with no margin for mistake?
Just ask Olympic sprint champion Donovan Bailey how that works out.
Troy Media columnist Bruce Dowbiggin career includes successful stints in television, radio and print. A two-time winner of the Gemini Award as Canada's top television sports broadcaster, he is also the publisher of Not The Public Broadcaster.
---

The views, opinions and positions expressed by columnists and contributors are the author's alone. They do not inherently or expressly reflect the views, opinions and/or positions of our publication.