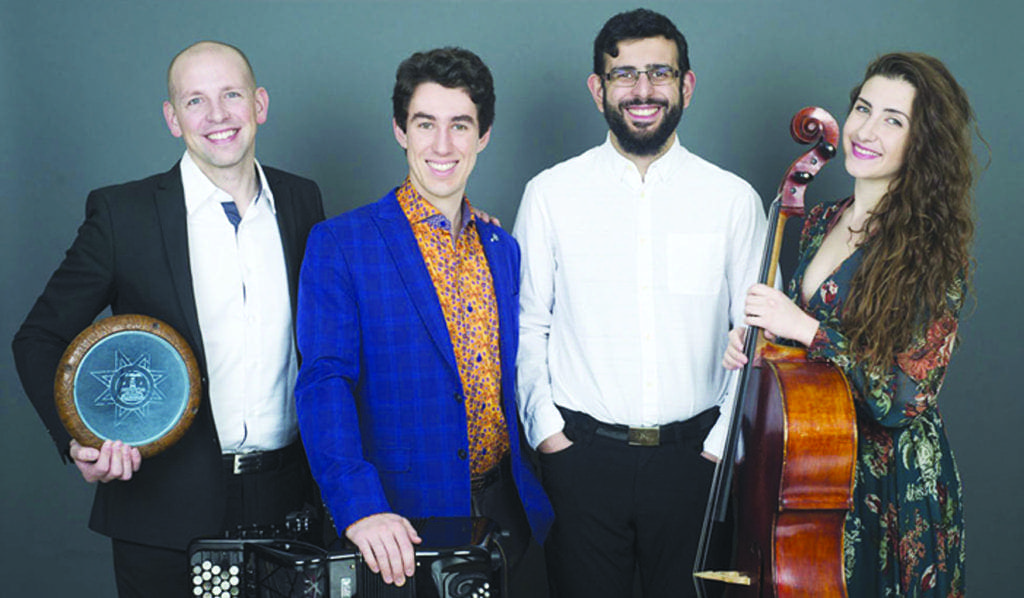 Kenneth Brown
of The Clarion
Music lovers in Kindersley can see a one-of-a-kind musical performance next week when the Ladom Ensemble comes to the community.
Ladom Ensemble hits he stage at the Norman Ritchie Community Centre on Feb. 7 at 7:30 p.m. The concert is being presented by the Kindersley & District Arts Council in association with the Prairie Debut organization as part of the arts council's Stars for Saskatchewan series.
Prairie Debut aims to promote classical music across the prairie region. Ladom Ensemble consists of Pouya Hamidi on piano, Adam Campbell on percussion, Beth Silver on cello and Michael Bridge on accordion, and their diverse backgrounds offer a range of musical traditions and an identity unto their own.
This content is for members only.