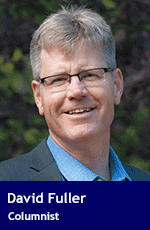 I experienced something about leadership recently that I had known for a long time but suddenly understood differently.
I'm the assistant coach of a sports team. Our team lost its first two games last weekend against teams it could have beaten. As coaches, we were frustrated because our players weren't playing to their potential. The players were discouraged, dejected and angry at themselves and each other.
We had at least two more games to play and I wasn't sure how we would make it through. I wanted to go on the court and score myself – or just throw in the towel. But those options weren't even remotely possible.
I definitely wasn't looking forward to sitting on the bench as our team was punished on the court for the next couple of days. Something had to change.
We can see exactly the same thing happening in some organizations. We try to tell our team what we need to accomplish. We think we've taught them the basics of sales, customer service, production and finance, and yet when it comes to the day-to-day operations, our business falls short.
We're getting beat up with calls from our suppliers, bankers, customers or our boards of directors because we're failing in some aspect.
We think that if we could clone ourselves and do everything, things would be better. We can't understand why our team doesn't get it, why they don't just listen to us. Something needs to change but what is it?
In 1985, I worked in a convenience store and gas station. The owner of the business had a list of the 15 employees posted in the office with the title Pecking Order. My name was about halfway down the pecking order.
If someone above me was working the same shift as I was, they were in charge of the store and could give me orders. Each shift we would check to see which worker was on top of the pecking order. Just like chickens in a barnyard that establish dominance based on pecking at others, we knew exactly who was in charge. The system worked.
Unfortunately, in some organizations, teams and businesses, there's no established chain of leadership. Often, as leaders we fail to give clear directions about who's in charge when we're not around. As a result, our people are confused. They start hearing different messages from different people, none of whom have clearly defined leadership roles and most often there are disagreements about who to follow.
The outcome of this dysfunction is that disorganization, drama and frustration impede our ability to achieve the defined goals.
As I was dwelling on our inability to get our team to win, I had a brainwave.
I realized that while the team had some great players, great plays and good athleticism, they were all playing as individuals or groups of two or three friends. To win games, we needed to play as a team. To succeed, the team needed a leader. We had never identified who that team leader was.
Walking up to our team the next day as they sat huddled in a group while other teams were playing, I asked one question: "Who wants to be the team leader today?"
Immediately, one of the players, Alex, put her hand up and said, "I can do it coach."
We left Alex to do her job and skipped the pre-game meeting. As the team came to the bench, they were fired up, they had more energy and they seemed united in their cause.
We won that game and the next two as well. Under the direction of the team leader, the players became cohesive, focused and happier. For them, it wasn't just some coaches who wanted them to win. They understood that together they could achieve their goals.
When we fail to provide clear direction regarding who's in charge or give the opportunity for our people to step up and become leaders, we're setting ourselves up for failure and frustration.
I learned something about leadership last weekend with our team. As author Doris Lessing says, "That is what learning is. You suddenly understand something you've understood all your life, but in a new way."
Troy Media columnist David Fuller, MBA, is a certified professional business coach and author who helps business leaders ensure that their companies are successful. David is author of the book Profit Yourself Healthy. Dave would like to learn from you: email dave@profityourselfhealthy.com
---

The views, opinions and positions expressed by columnists and contributors are the author's alone. They do not inherently or expressly reflect the views, opinions and/or positions of our publication.