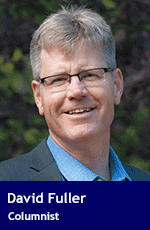 When I was in secondary school, there was a bully who had to have his way. He figured because he was bigger and stronger than most other kids his age, he should be able to do whatever he wanted.
He coerced other kids to do his dirty work and sometimes even his homework. He intimidated students and teachers alike. He thought he was special and invincible.
Then one day he was kicked out of school for his misdeeds and the terror stopped.
I don't know a lot about SNC-Lavalin, except for what I've read and heard. However, I do know a little about business, government and politics, and how they work.
And as an outsider, there seems to be some fear that if SNC-Lavalin fails, it will be bad for Canada. We have politicians, bureaucrats and people in Quebec suggesting that any attempt to stop SNC-Lavalin from bidding on government contracts will result in thousands of lost jobs and a damaged economy.
I believe the failure of SNC-Lavalin would actually be good for Canada's economy and the Canadian people. That means there should be no government intervention to stop the company from facing the consequences of its own actions. Here's why:
Canadians shouldn't tolerate corruption and SNC-Lavalin has a history of corruption.
Canada is regularly listed as having among the lowest corruption levels in the world, yet our toleration for SNC-Lavalin could change that rating.
Corruption is generally defined as the use of power for personal benefit. Typically, someone is paid money or another benefit in exchange for a favour. This might be as simple as getting your family member a job or, on a larger scale, receiving a contract to build a bridge or hospital, or the capacity to influence government decisions.
SNC-Lavalin has faced allegations of corruption in as many as 14 countries. In 2013, the World Bank banned the company for 10 years from bidding on its projects. Former SNC-Lavalin CEO Pierre Duhaime was charged with paying $22 million in bribes to win SNC a $1.4-billion bid to build a hospital in Quebec. Just last year, SNC-Lavalin's former vice-president Norman Morin pleaded guilty to helping the company funnel $117,000 in illegal campaign funds to political parties.
It's not surprising that Canadian support for the ruling Liberals and Prime Minister Justin Trudeau is fading. With government officials leaving office on a weekly basis, the scent of possible corruption in Canada in relation to this company is only growing stronger.
Yet the government assures us that we need to protect SNC-Lavalin because it's the largest construction and engineering company in Canada. I don't buy it!
Big business shouldn't drive the government agendas.
For far too long, Canadians have been silent as big business has driven the government agenda. We see it in all sectors of our economy, from the steel industry, to agriculture, construction, manufacturing, mining and forestry practices.
Mostly, we see the influence of multinational corporations that, for their own benefit, push government to make changes often not in the best interest of individual Canadians. These businesses bully, coerce and threaten governments with the loss of taxes and jobs, in order to obtain competitive advantages, subsidies and tax breaks.
Yet when there's no longer much benefit to a company, it quickly cuts ties and moves on.
Small business owners miss out on those benefits and are often at the mercy of the multinationals. They supply services to these companies and are often squeezed on prices to ensure that the giant is profitable.
SNC-Lavalin has been one of those giants for too long.
No jobs will be lost, only changed.
Fear not that the failure of SNC-Lavalin to obtain government contracts will lead to a loss of jobs in Canada.
It's true that SNC-Lavalin will be forced to lay off employees if it doesn't get those sweet government contracts. However, those jobs won't disappear, they'll just go elsewhere.
In fact, some employees laid off from SNC-Lavalin will likely end up starting their own companies, getting their own sweet contracts and hiring employees.
Other competitors of SNC-Lavalin that get the contracts through a fair bidding process will likely need help in building, engineering and constructing those projects. They will gladly hire employees laid off by SNC-Lavalin.
We don't need to fear the propaganda of lost jobs, we only need to seek the truth and understand the economics of the situation.
I'm not sure where the bully from my school ended up, but for the teachers and students, there was a sense of relief when he was expelled.
My expectation is that when we come to the decision that we won't tolerate corruption in Canada and dispel any idea that SNC-Lavalin can use political bidding to get its way, Canada too will breathe a sigh of relief.
It will be good and healthy for Canada to put the likes of SNC-Lavalin and its culture and history of misdeeds behind us and move on.
Troy Media columnist David Fuller, MBA, is a certified professional business coach and author who helps business leaders ensure that their companies are successful. David is author of the book Profit Yourself Healthy. Email [email protected].
---

The views, opinions and positions expressed by columnists and contributors are the author's alone. They do not inherently or expressly reflect the views, opinions and/or positions of our publication.